Regular price
$129.97 USD
Regular price
Sale price
$129.97 USD
Unit price
per
Sale
Sold out
Updated for 2023! Our most popular blade style for flatwater, the Sting Ray Fiberglass offers tight-fitting construction and reliable performance. 
Weighing 33.5 ounces, the Sting Ray Fiberglass is the lightest flatwater injected molded kayak paddle available at this price point. Lightweight construction and quality materials make this a comfortable paddle for long days on the water.
Redesigned, stronger blade. The new blade shape provides a smoother forward stroke with less chances for flutter, stiffer feel, and quieter entry and exit. The upgraded fiberglass + nylon blade material is stronger (meaning less flex) and thicker, making it more durable and robust long-term. It's built to last, so you can take your paddle out on the water with confidence.
Fiberglass-reinforced nylon blades are designed for forgiveness and just the right amount of flex, keeping the kayak moving efficiently even with extra gear slowing you down. The blade's ovalized shape ensures efficient paddling mile after mile, making it the perfect tool for your next water journey.
92.5 sq. inch blade it the ideal size for efficiency, providing enough torque to maneuver the kayak without being overly fatiguing. It's designed to give you a smooth stroke and an efficient paddling experience, so you can spend more time exploring and less time tiring yourself out.
The traditional "mid-sized" or slender blade design is preferred by low-angle paddlers where the forward stroke is more horizontal or relaxed in nature. This paddle provides an ideal balance of power and efficiency for touring and recreational paddling. Perfect for longer trips or your morning fitness routine.
The carefully engineered blade shape slices into and out of the water and limits fatigue due to wind resistance. The lighter weight and superior blade design brings you effortless performance, so you can paddle longer and farther with ease.
The sharp dihedral provides a silky-smooth forward stroke with zero tolerance for fluttering, preserving your energy for longer paddling trips. It's built with a reinforced fiberglass shaft and strong blades, so you can have confidence to paddle in all kinds of conditions.
100% fiberglass shaft is durable and strong, yet lighter than commodity aluminum, so it will hold up in the most uncertain of conditions while not draining all your energy. Fiberglass is also valued for being warm, plus flexible and forgiving when compared to aluminum. You can maximize your paddling power and energy without sacrificing performance and strength. Enjoy the paddling experience with a paddle that's easy on your body and will last through all of your adventures.
The shaft is ovalized where the hands go for more comfort and control, and to limit the chances for blisters. Its design helps reduce fatigue and makes every stroke more efficient and comfortable.
Snap-button ferrule is fixed length plus tight fitting, secure, and long-lasting. No wobbling or inefficiencies like commodity systems. It's not as technical as some modern ferrule systems, but one of the more robust options. Comes with 3-hole for adjustable feather angles of 0° or 60°, left or right hand control. It's the perfect combination of reliability and convenience. Get ready for effortless performance anytime you hit the water.
Carbon ferrule insert is light, tight, and right for the long haul. This is a sizable upgrade over plastic or glass ferrule inserts. With this quality construction, you can paddle with confidence knowing that your connection will never slip or weaken over time.
Two new head turning colors that make a real statement on the water: Sunset Red, the ideal companion for an evening paddle trip, and the shot of life that is Electric Green. The fiberglass-reinforced blades are designed to be lightweight and efficient at propelling you through the water, and the two-piece design makes storage a breeze.
Proudly hand built in Osceola, Wisconsin, USA, by a team of paddlers and outdoor enthusiasts.
Shaft Material: Fiberglass
Blade Material: abXII Fiberglass Reinforced Nylon
Blade Size: 6.5 x 18 in. (16.5 x 46 cm) 
Blade Surface Area: 92.5 sq. in. (597 sq. cm)  
Weight: 33.5 oz. (950 g) 
Ferrule Angles: 0° & 60° (L or R)
The YAKWORKS Guarantee

We offer a 30-Day No Questions Asked Return Policy. Read More
Share
View full details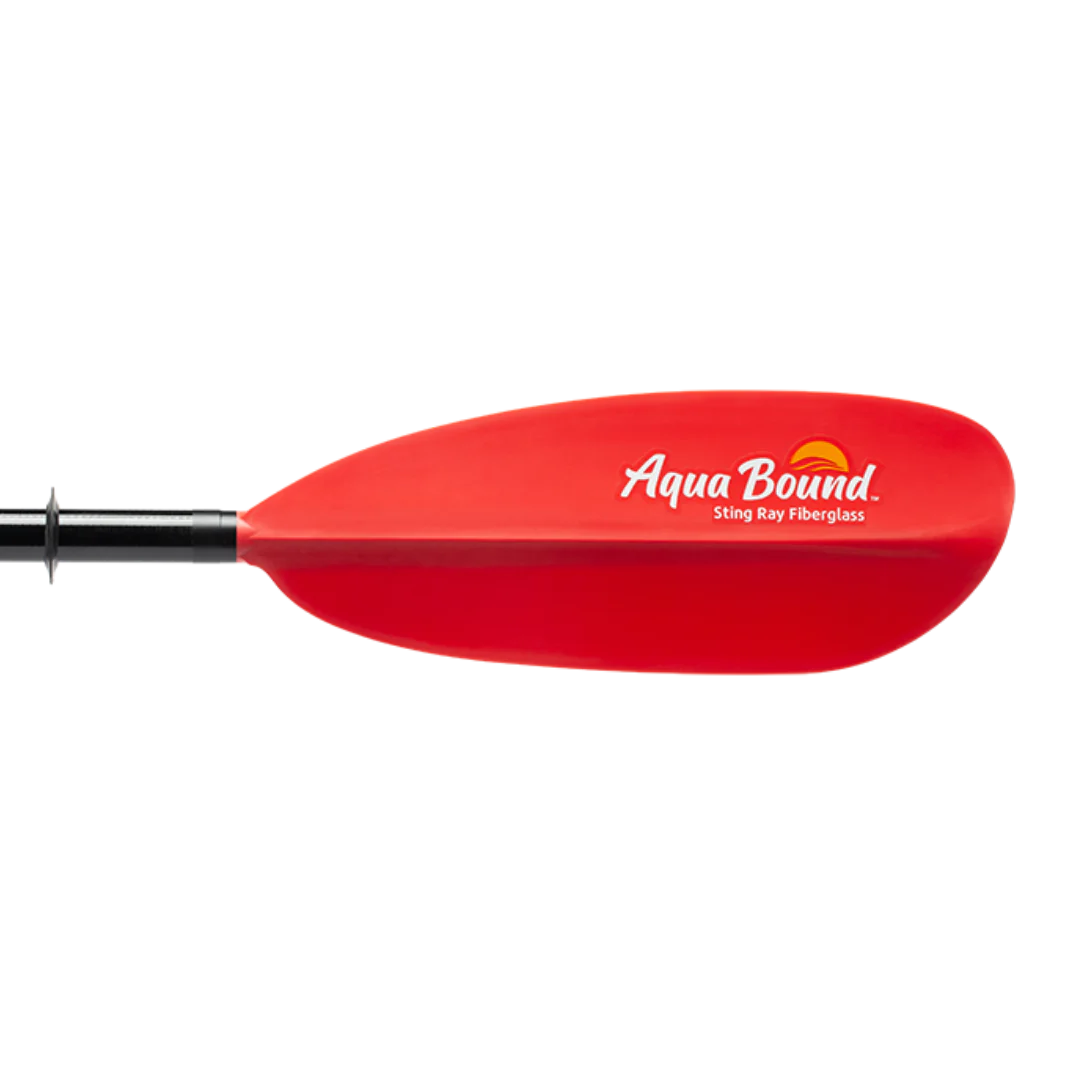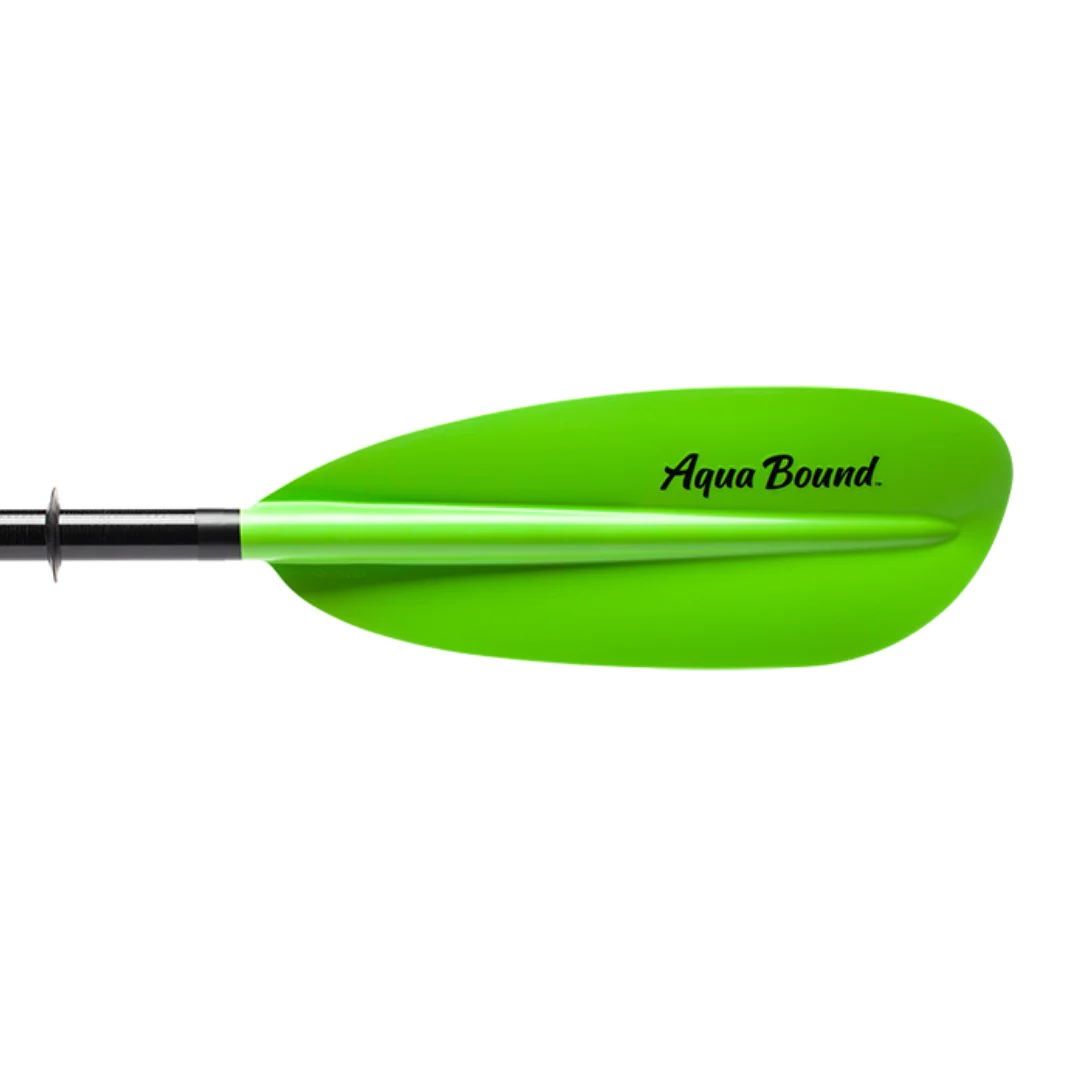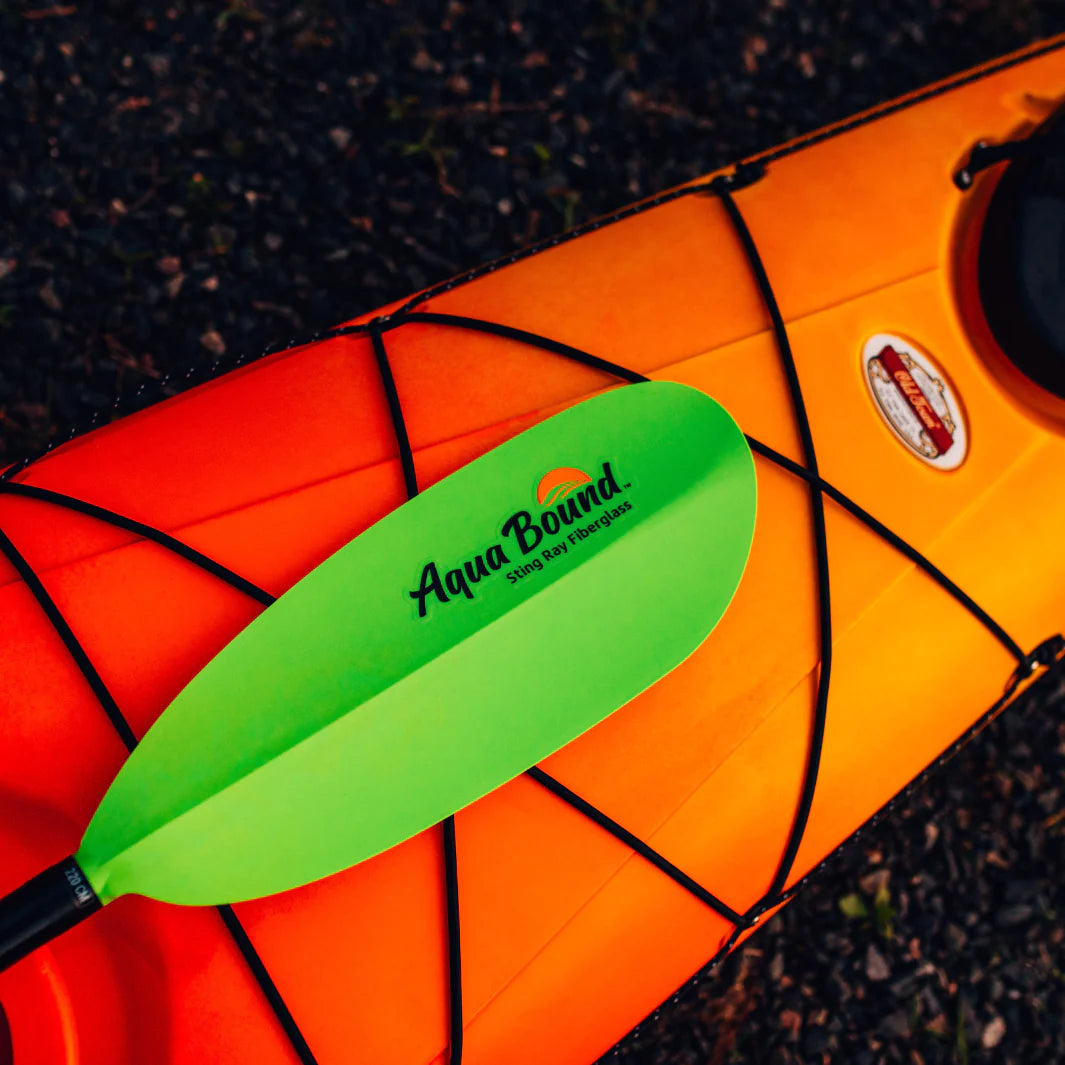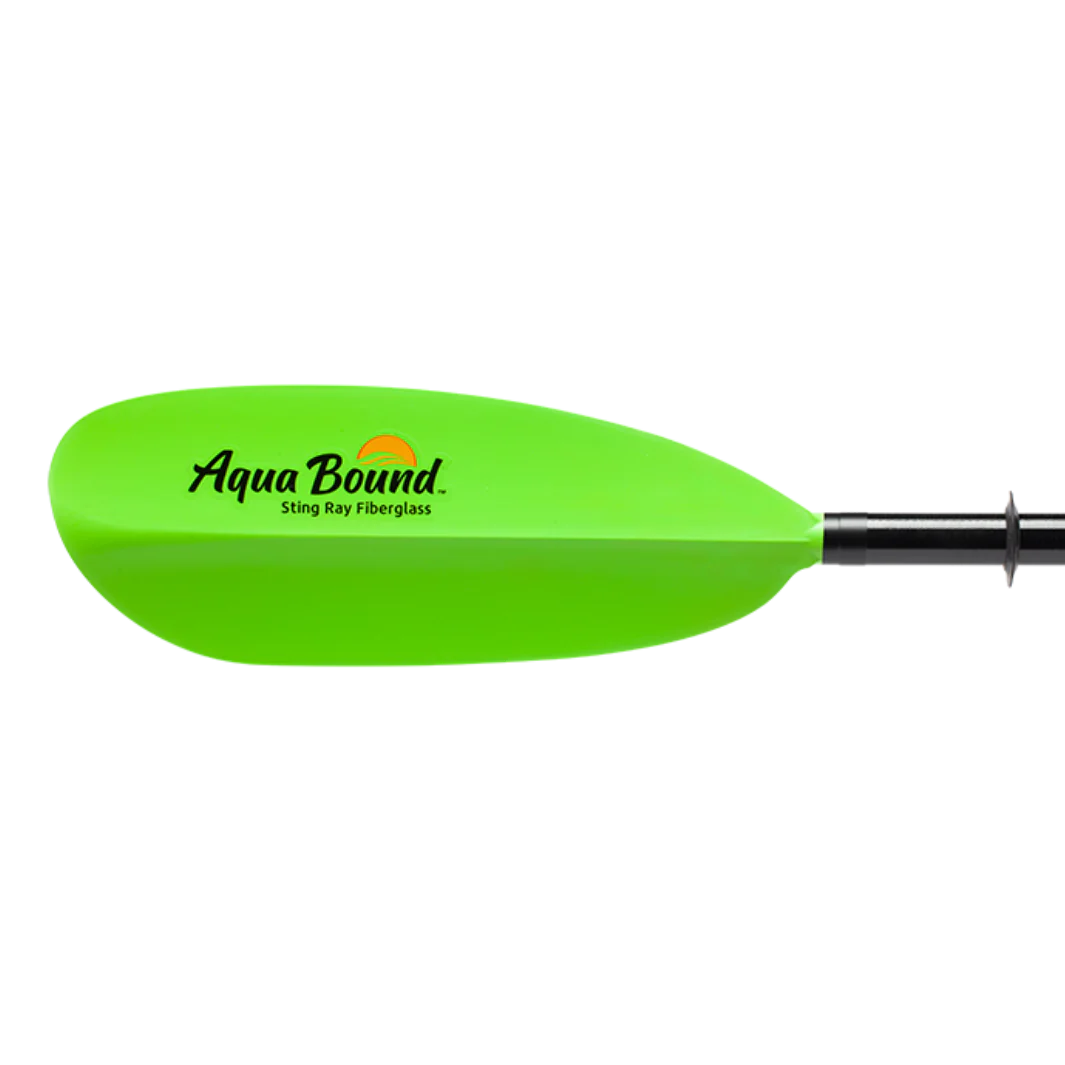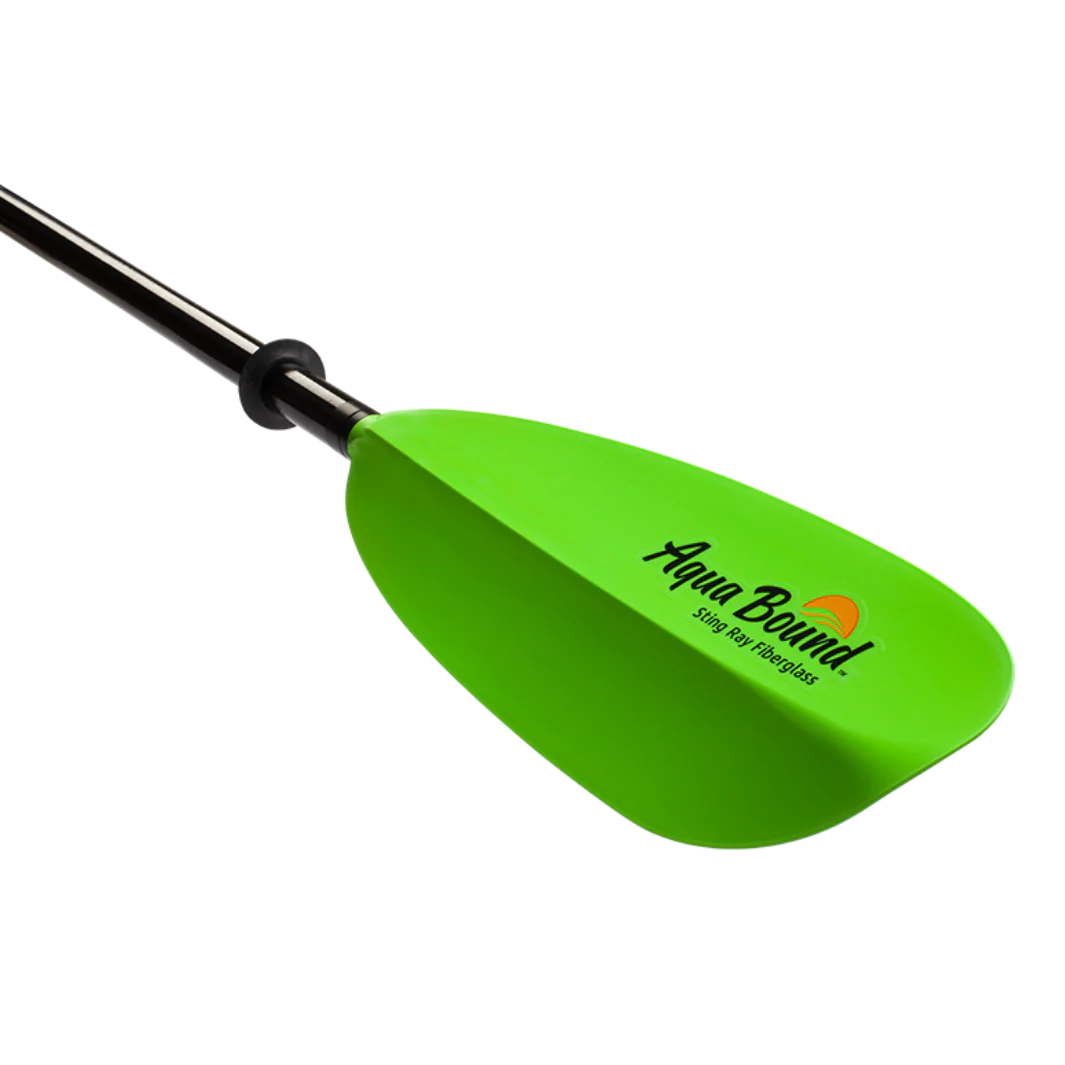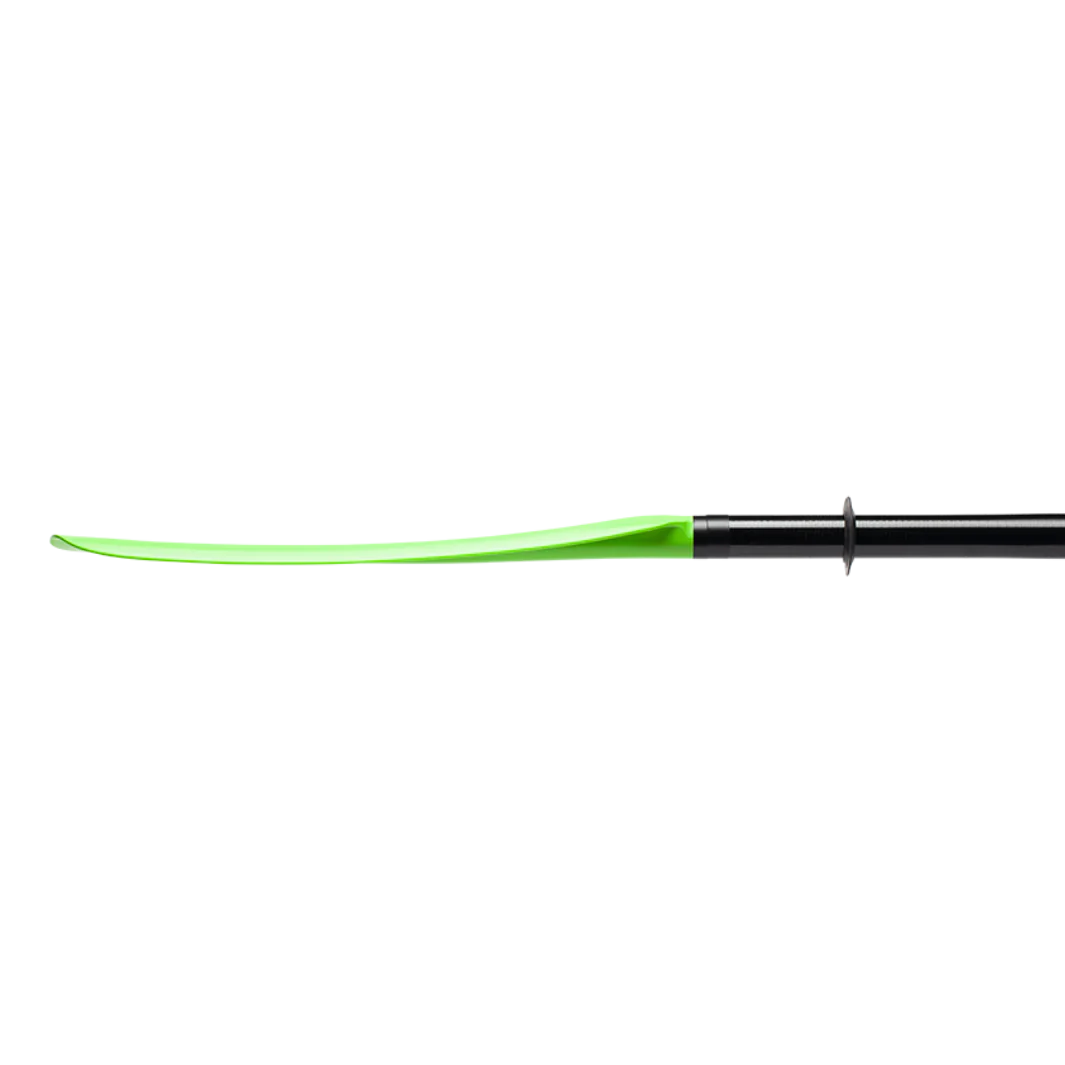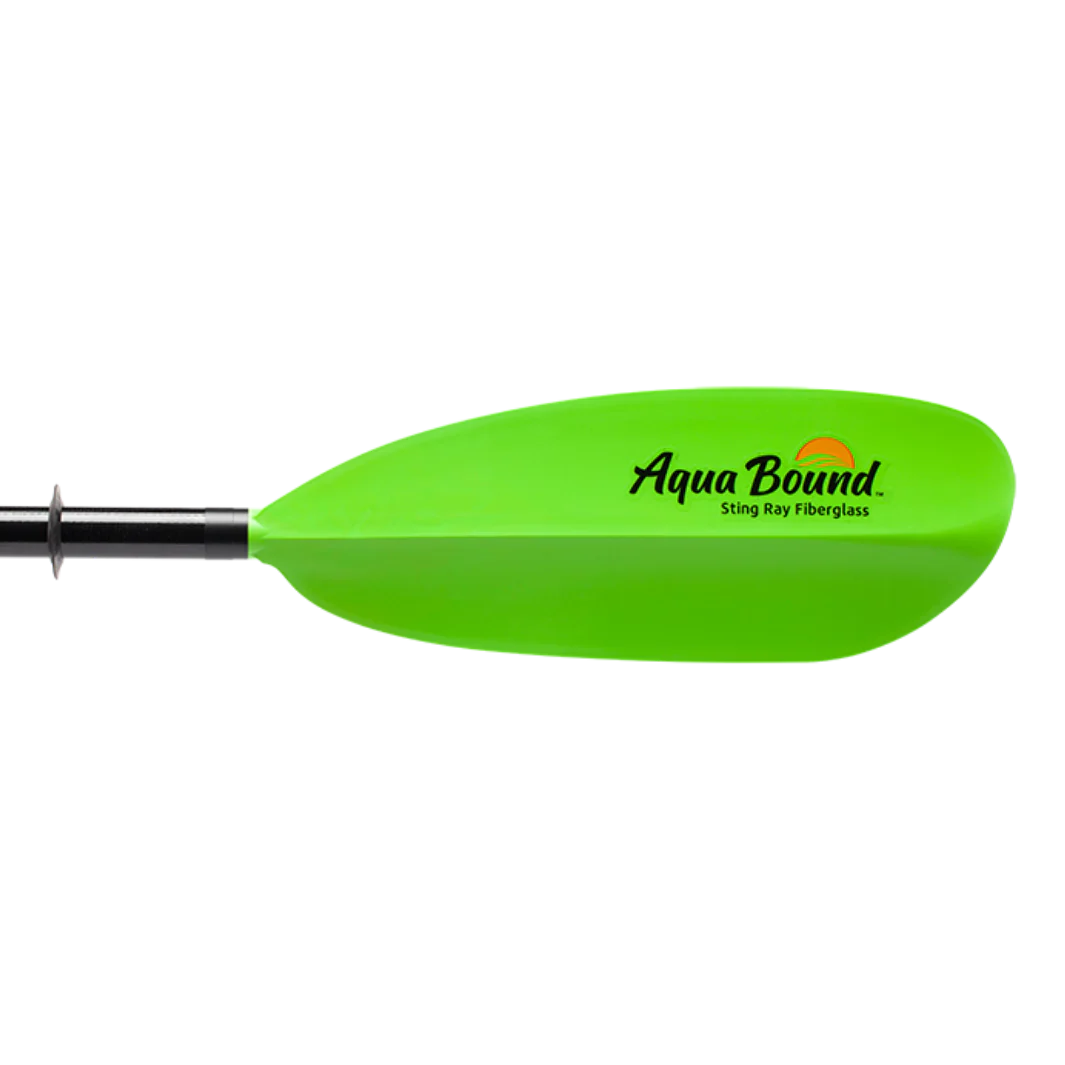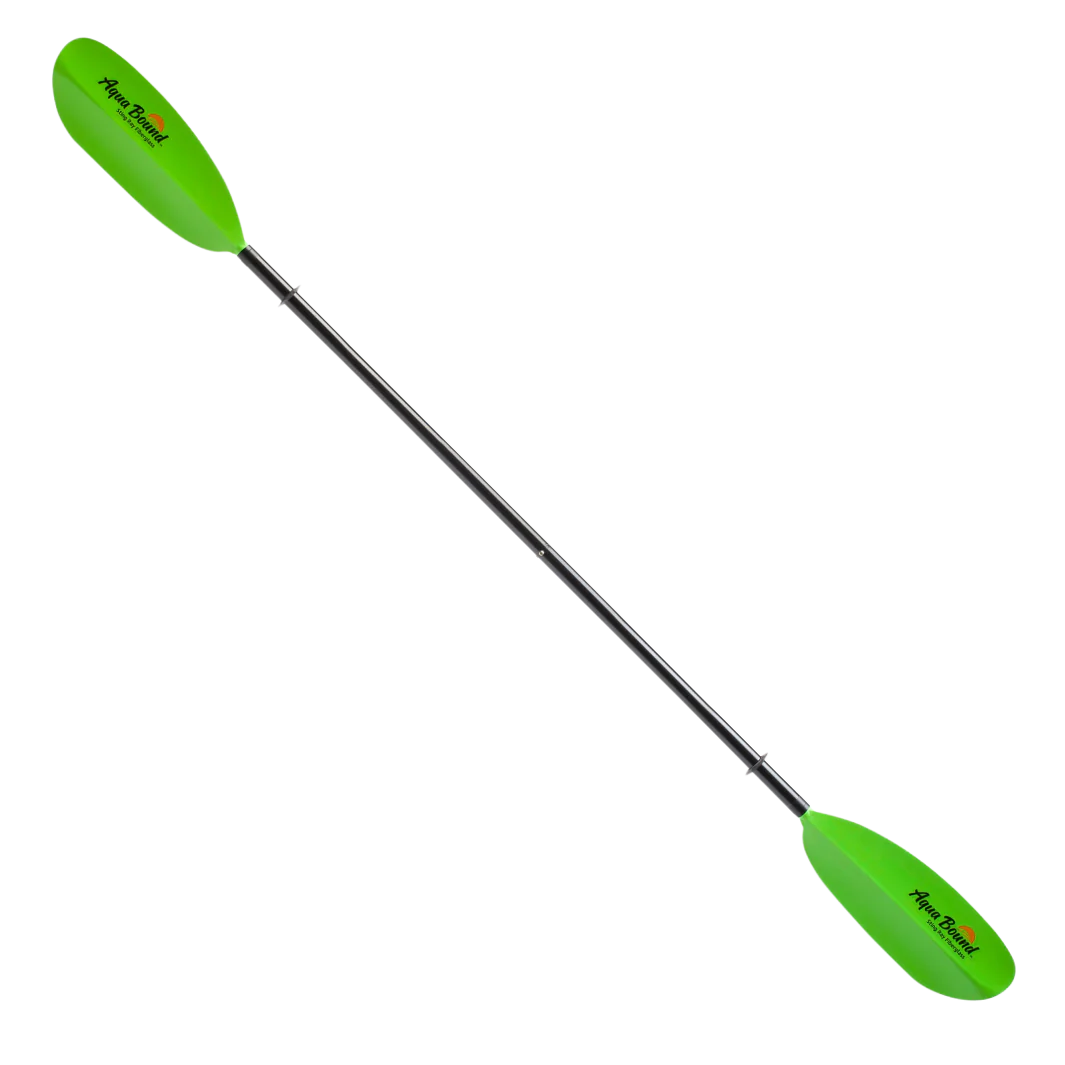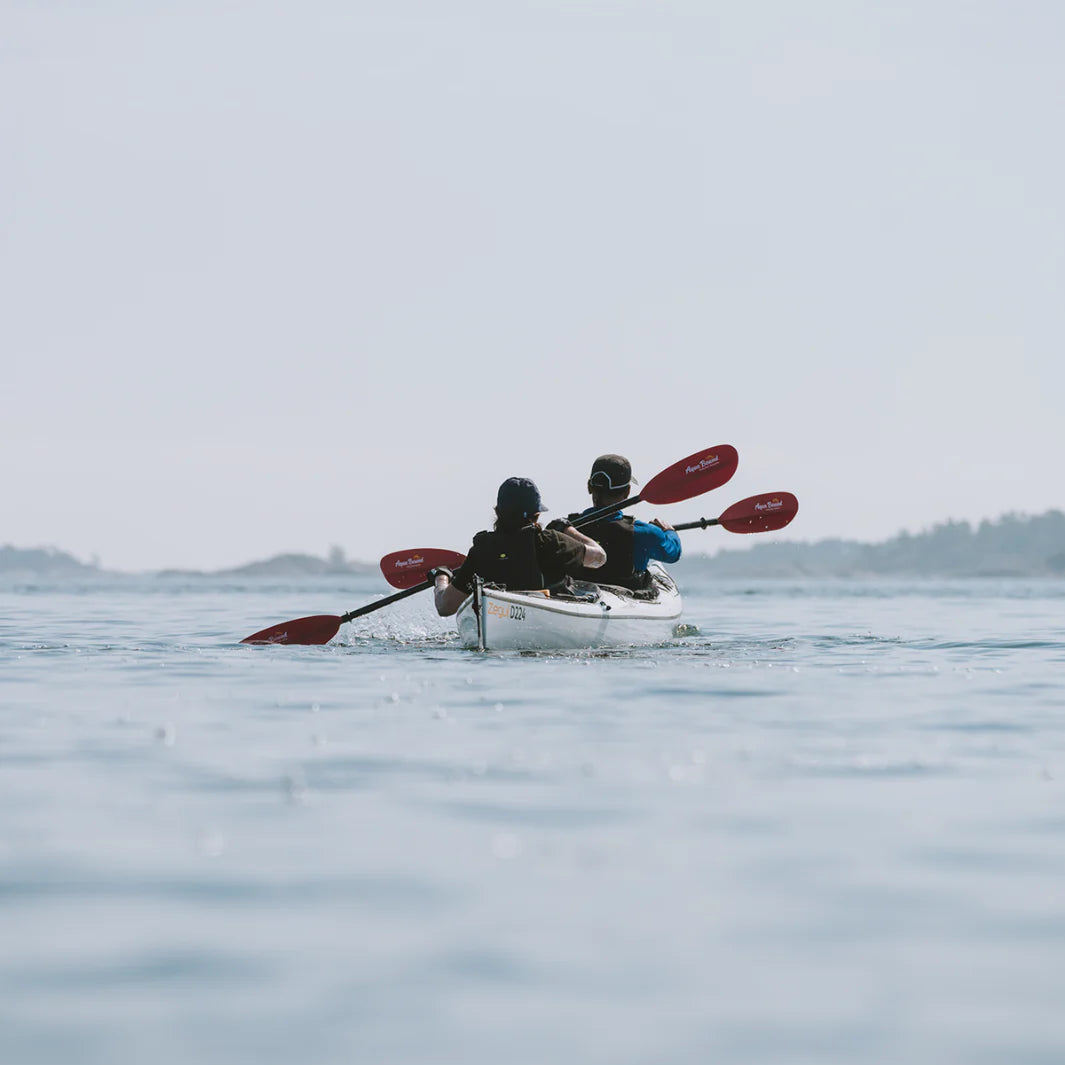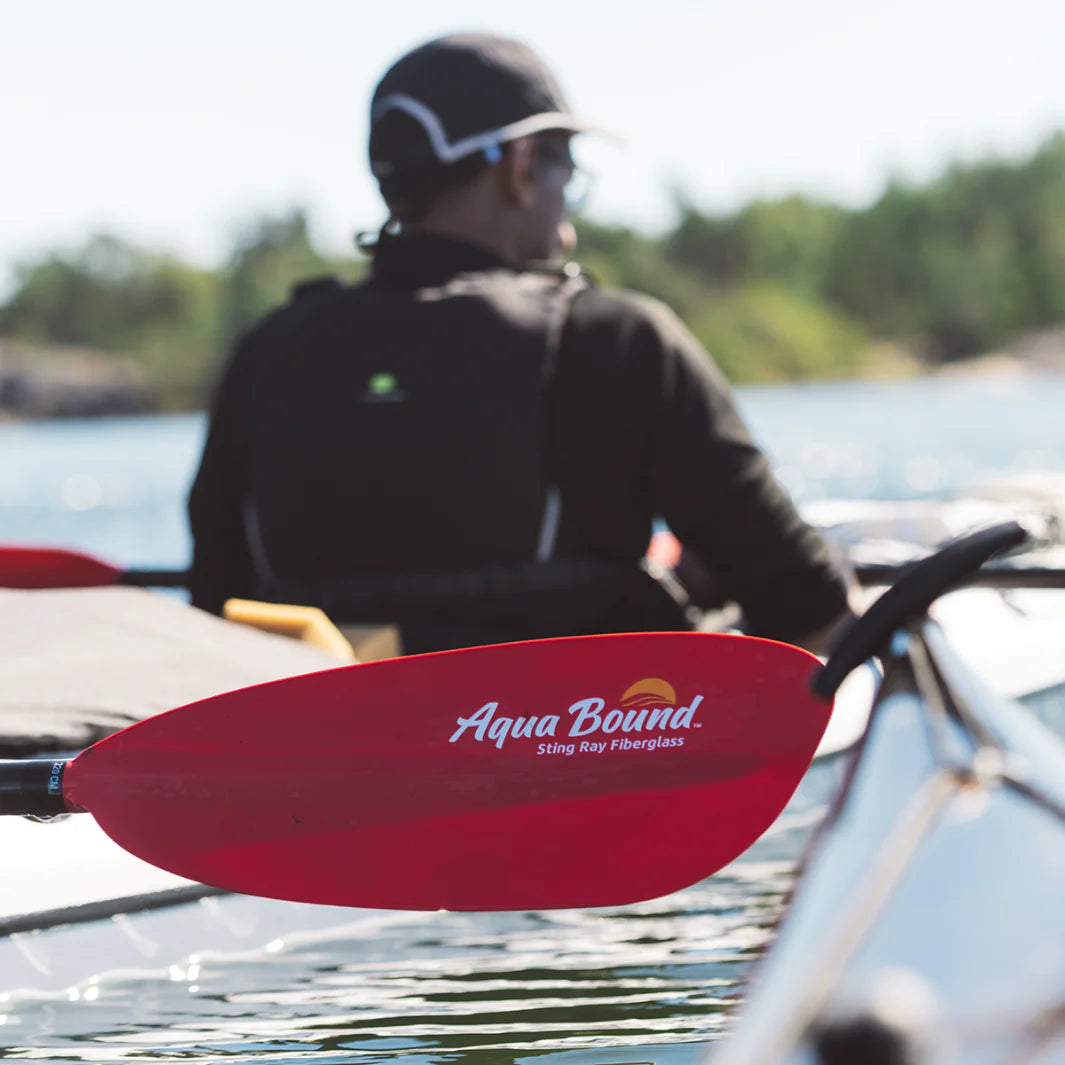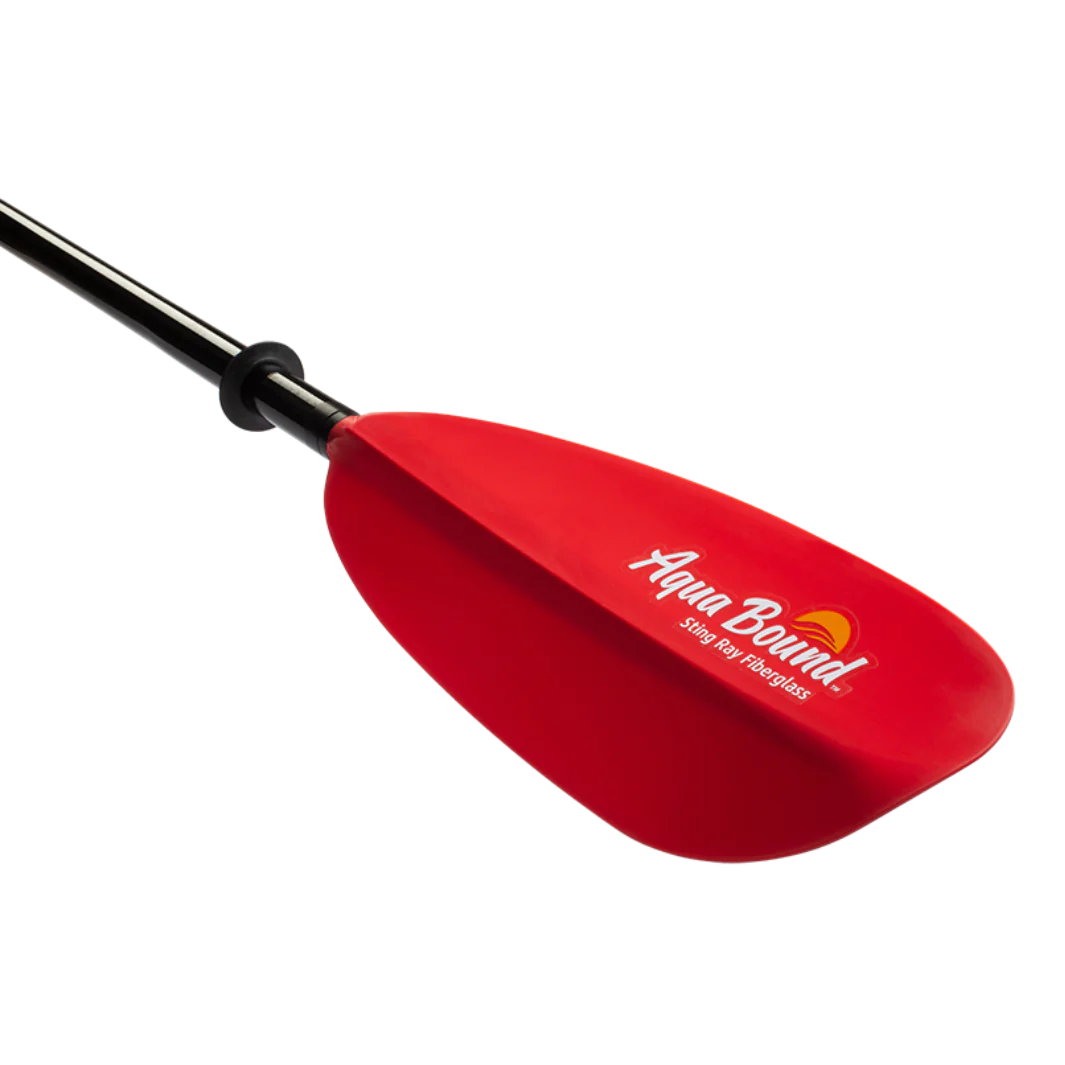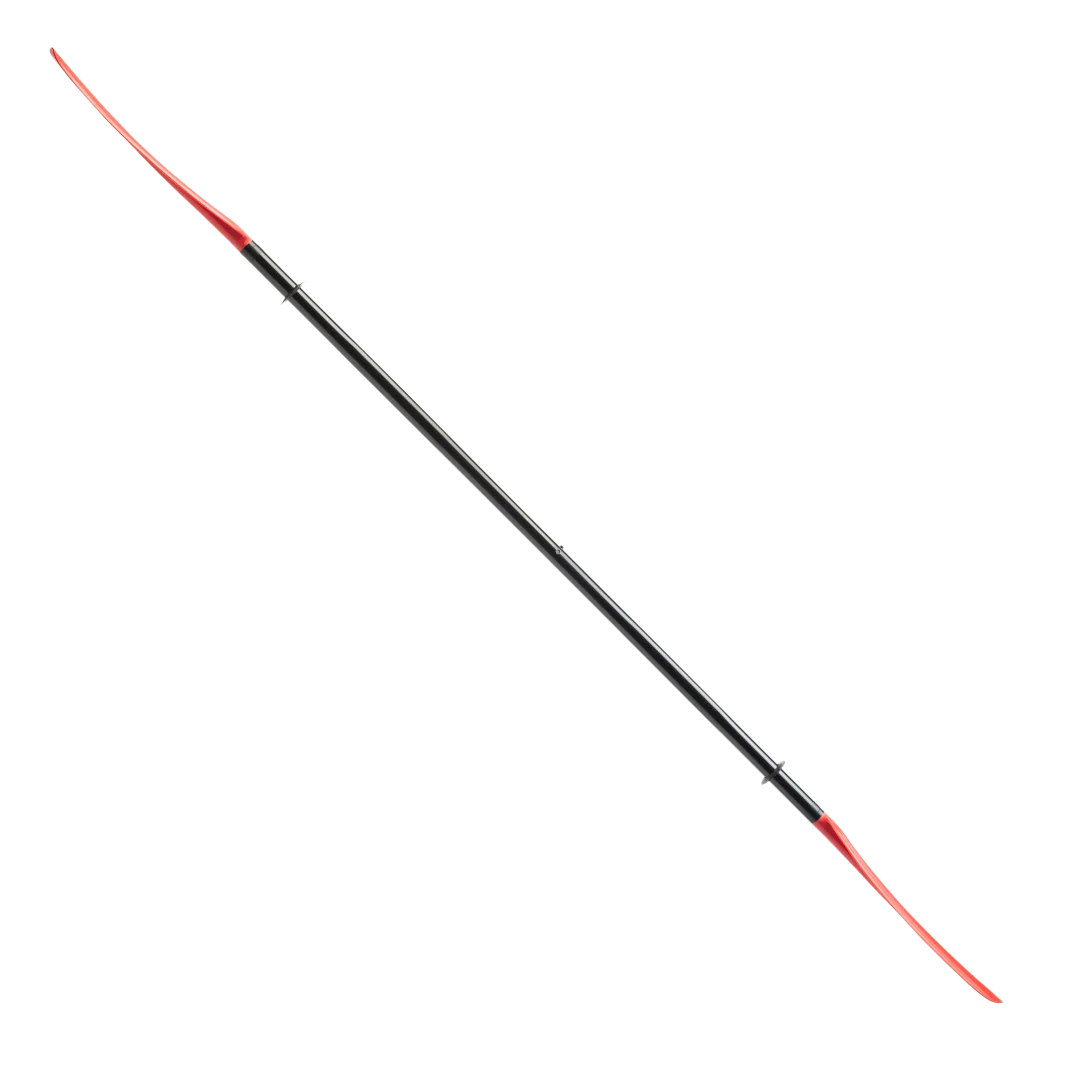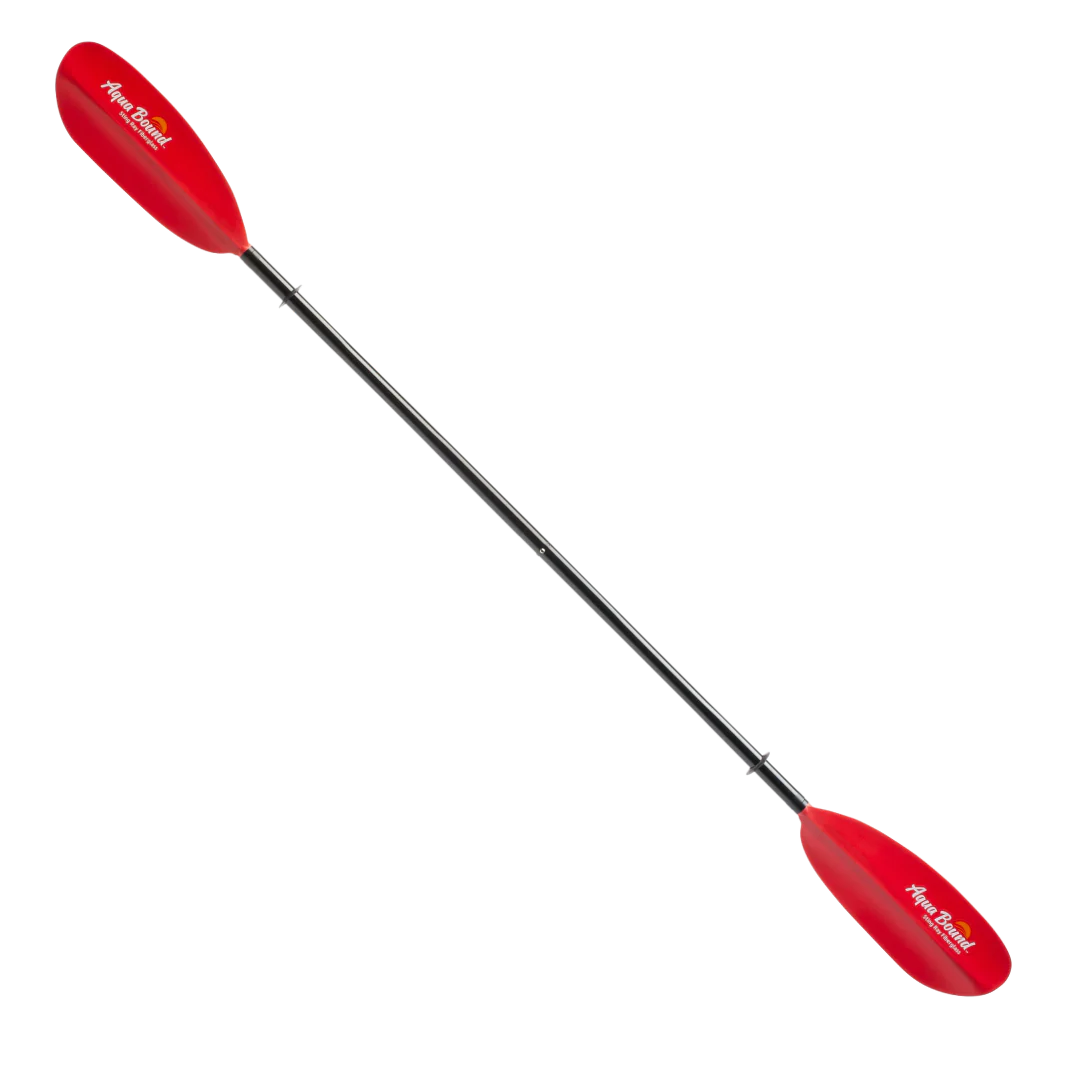 *Free & Paid Shipping Options

We are able to offer free shipping on most orders over $50.00 except kayaks and some oversized items.
Oversized items will be charged shipping based on the required box size, weight and destination zip code.
Kayaks are no longer available for shipping.

Order Processing Time

We typically ship within one business day and try to ship the same day for orders that are placed before noon Tuesday-Saturday.
Orders will not ship out on national holidays if carriers are not operating.
We will notify you if we are experiencing extended processing times.